Vacation Rental Request Form


If you are looking for a Vacation Rental and would like to send a quick general rental request for a specific area, we can forward that request to the owners of vacation rental properties for you.
Choose your price! You can set the price range that you're willing to pay for your vacation rental!
If any of the properties are available for the dates and price that you specify, we (or the property owner) will contact you back with details.
Each Vacation Rental Listing on VR Referrals has a contact form that you can use to contact the owners / managers of the individual properties.
The form below allows you to send a general Vacation Rental request per area.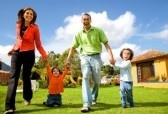 Paid Vacation Rental listings start at just $59 / year! & Free Vacation Rental Listings First 5 members of each region - add a completely FREE Vacation Rental Listing to our site! , Free Articles and Blogs Join us to add FREE Vacation Rental articles and Blogs & Referrals Send your extra booking requests to other Vacation Rental owners and make $. !
In addition to vacation rental listings, VR Referrals connects vacation rental owners together in one place.
Additional features are available. Vacation rental owners can create their own Blogs and / or add Articles on our site to further market their vacation rental properties online, free of charge. View Membership Types.