Newsletter - Home Owners
Newsletter : Newsletter - Home Owners
VR Referrals Home Owners newsletter contains general tips for Home Owners as well as news and useful tips for Vacation Rental Owners
If you are a Vacation Rental Owner, check out our section "Articles and Tips for Vacation Rental Owners - How to Market Vacation Properties" to find some useful tips and ideas.
We recommend that you bookmark the above page as more articles and members submitted tips will be added to this section.
Having a Vacation Rental Home and being able to successfully rent it on short term basis not only can help with bills, but it can also add up to a nice income!
According to United States Travel Association:
"Ninety-three million U.S. adults – and counting -- reported using the Internet for travel planning purposes in 2010. And why did they use the Internet? To book travel, yes. But the greatest benefits to online travel planners can be summarized as "evaluation," "involvement," and "expectations." These are only three of the findings presented in the 2010 edition of the Travelers' Use of the Internet."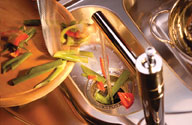 Using your garbage disposer keeps food waste out of landfills.
(NewsUSA) - Americans hoping to live "greener" lives often tackle the kitchen first -- after all, separating the recyclables seems easy enough. But proper waste disposal can be more complicated than tossing cans in a blue box.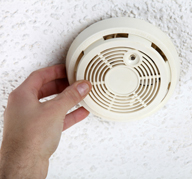 In the event of a winter heating fire, make sure your smoke alarms are working properly beforehand
(NewsUSA) - Don't let the quest to keep warm this winter turn into a fire-safety hazard. With wintery weather and chilly temperatures come increased risks within the home. Follow these precautions now so your heated home and family can secure warm feelings of safety while keeping winter chills out.
* Use heating equipment properly. In 2008, heating equipment was responsible for an estimated 66,100 reported U.S. home structure fires. These fires caused $1.1 billion in property damage. According to the U.S. Fire Administration, many of these fires were a result of improper use of heating equipment. Follow all safety instructions provided by the manufacturer.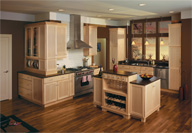 (NewsUSA) - Buying a home is the largest investment most people will ever make, so it's no surprise that such a big decision may seem daunting. There are, however, some simple guidelines that can help you find a home that you will be happy with for a very long time.
A recent study conducted by Merillat, a leading manufacturer of cabinetry, examined what consumers think about when they're purchasing a home. The study found that the kitchen sways more minds than any other room, followed by the great room and the master bedroom third.

If you own a Vacation Rental Home, you might find that it is not always easy to market your property online.
VR Referrals has created a Guide "Articles and Tips for Vacation Rental Owners - How to Market Vacation Properties" that you can use to get some ideas which might help you successfully market your Vacation Rental.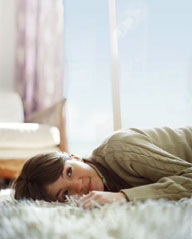 Not sure what colors show the true you?
(NewsUSA) - You often hear that you should match your home's design to your personality and interests, but few color swatches come with names like "Reads Paranormal Romance Novels," "Hikes on Weekends" or "Gleek."
To help you figure out what color palettes will best suit your personality, Mohawk Flooring (www.mohawkflooring.com) provides the following quiz:
What Is Your Design Personality?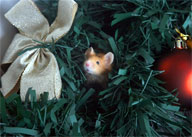 (NewsUSA) - For many Americans, colder weather means seasonal decorations and holiday baking -; but if you're one of those who set out gourds and holly or cookies for Santa, you might be opening your home to some unwanted guests.
"Mice, rodents, spiders and other pests find their way into homes by hiding in boxes of holiday decorations that have been stored in attics, basements and garages since last season,"....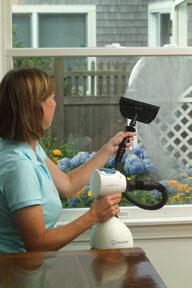 (NewsUSA) - No matter what gift you give a friend or loved one -- a new set of golf clubs, a gold necklace, a teddy bear -- it's going to need proper care and cleaning. So why not give them a way to care for their present?
Whether you give a stylish sweater or a new recliner, a steam cleaner or steam iron will clean, deodorize and disinfect without using harsh chemicals. Steam cleaners generally produce steam that is 220 degrees Fahrenheit or more at the tip. When the steam meets a surface, it penetrates its pores and breaks the bond between the surface and any dirt. Because the steam is so hot, it also kills mold spores, dust mites and bed bugs and bacteria.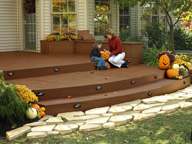 (NewsUSA) - Many people choose to build decks with composite materials because of the low-maintenance characteristics of the product. Although composite products are, in fact, less work then traditional wood decks, some care is required to keep the product looking great over time. As the cooler weather approaches, there are a few things you can do to protect the look of your composite deck: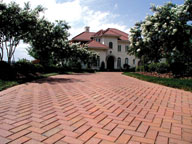 Eye-Catching Driveway Adds to Home's Allure
(NewsUSA) - Take a look at your driveway. Chances are, it could use some improvement.
Brick pavers are becoming popular among homeowners who want to improve their home's curb appeal by reworking their driveway, says Laura Schwind, a landscape architect for Pine Hall Brick, a paver manufacturer.


Paid Vacation Rental listings start at just $59 / year! & Free Vacation Rental Listings First 5 members of each region - add a completely FREE Vacation Rental Listing to our site! , Free Articles and Blogs Join us to add FREE Vacation Rental articles and Blogs & Referrals Send your extra booking requests to other Vacation Rental owners and make $. !
In addition to vacation rental listings, VR Referrals connects vacation rental owners together in one place.
Additional features are available. Vacation rental owners can create their own Blogs and / or add Articles on our site to further market their vacation rental properties online, free of charge. View Membership Types.